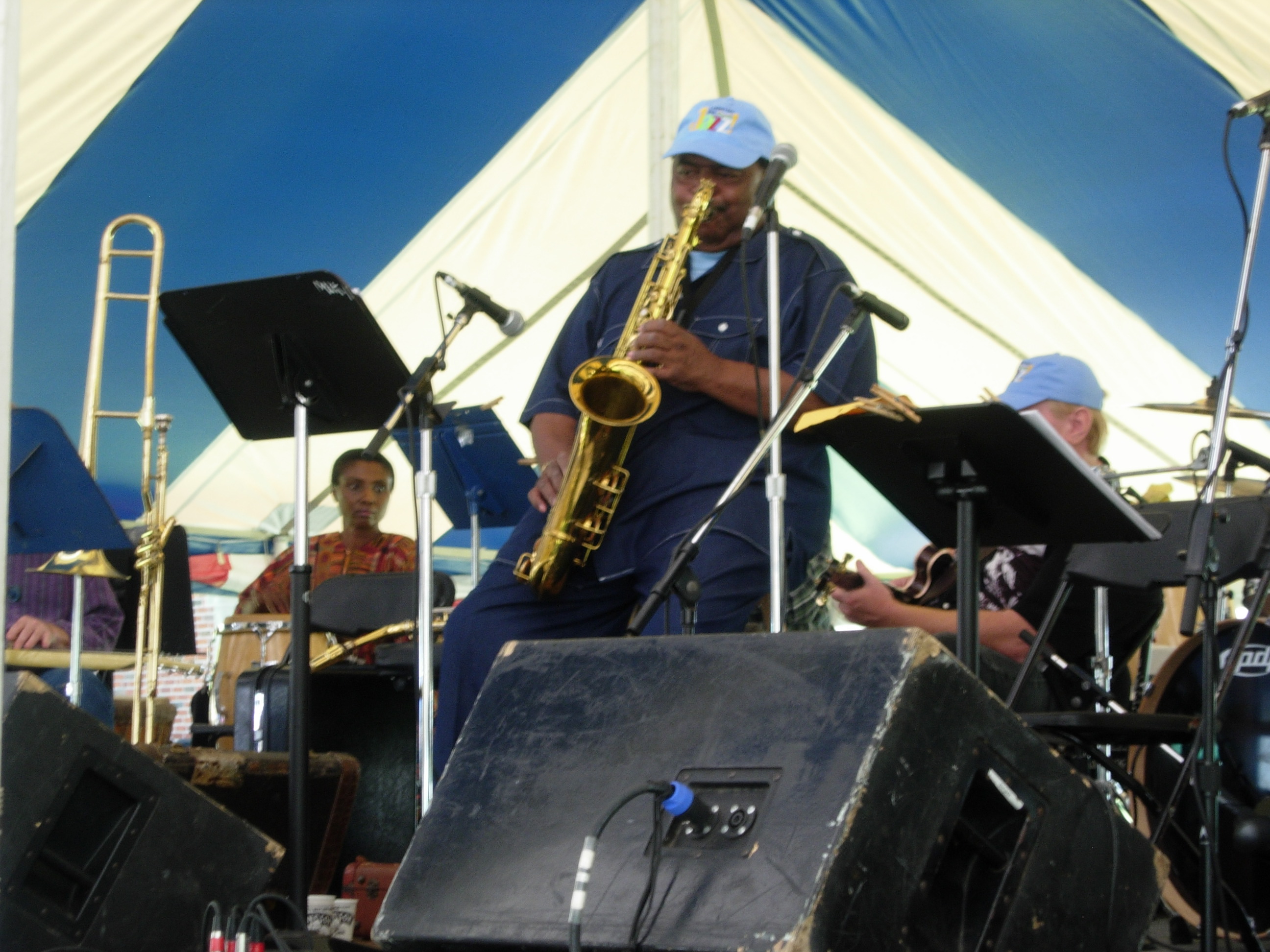 Queen Najla performing with Gene Walker and Listen For The Jazz All Star Band at Hot Times Festival 2009

During her 20 years of studying African Dance, Transcendental, & Guided Meditation, Queen Najla found the numerous similarities in these ancient & modern practices. She further realized that the awareness and presence we bring to each task we engage has the capacity to transform it into meditation.

Queen Najla is also an 'AWARD WINNING' children's African Dance and Drumming Choreographer.

Queen Najla invites you to join her in African Dance, where learning the steps and moves, one by one, then combining them become a powerful & passionate dancing prayer: A Moving Meditation Practice. Transcendental Meditation teaches the practitioner to focus the activity of the mind on the breath, the senses, and redirect each thought as they arise: transcending the domino effect of one thought leading to another. Using guided meditation Ms. Queen, facilitates participants in:
Opening the right side of the brain
Enhancing personal power
Slowing Down Aging
Enhancing Charisma
Building Self Esteem
Replacing medication with meditation
Healing bodily injuries
Enhancing Mental Acuity & Clarity.
Ms. Queen offers individual and group meditation classes and workshops to diverse groups (including special needs for both children and adults) in Columbus, Ohio. She is also a Training and Empowerment Facilitator.


A practitioner of drum,dance,and storytelling,Queen Najla is also a self-taught balloon artist, instructor, as well as a Minister . She is Founder and Director of the AFRICAN CULTURE COMPANY,started in 1997,which practiced drumming,dance,acting,poetry,stories, and other art forms; These include making shakers,box drums,bracelets,necklaces,and dolls,as well as balloon designs.Queen Najla has performed at schools,house parties,holiday celebrations,festivals,libraries,special events,churches, etc.... She also performed with Wahru Cleveland at World AIDS day,Ohio Wesleyan,and the Girlz Rhythm n' Rock Camp.